Ecopack wins the EcoVadis gold medal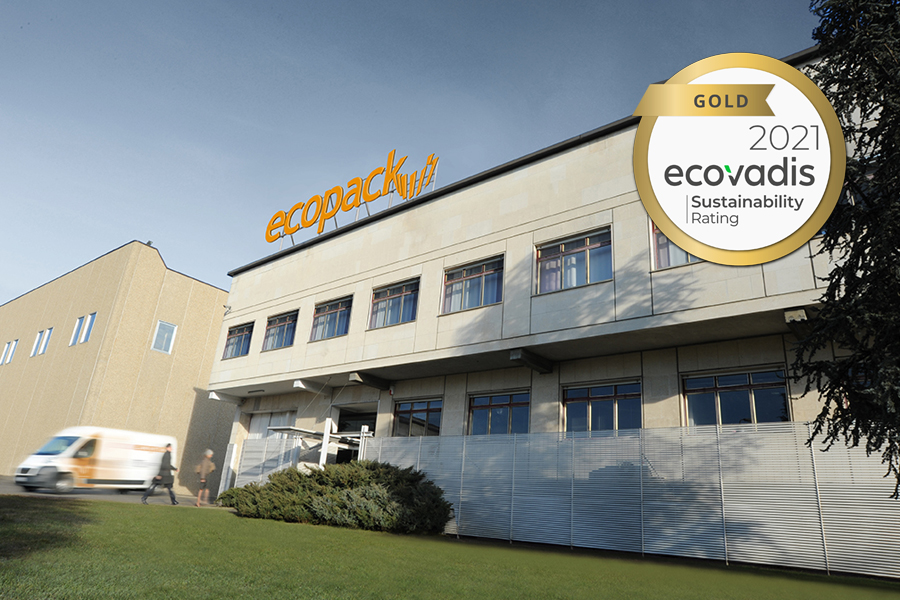 A great honor for us, and yet another proof we are on the right track
Our company has always been committed to sustainability, ethics, and eco-friendliness.
We work with a constant eye on limiting our carbon footprint, and – through our actions – we try to make the world a better place, in which we can all be happier.
It is a great honor for us to have received such an important recognition from EcoVadis: it means we are on the right track. We can and will do a lot more, but we are traveling in the right direction.
What is EcoVadis?
Established in 2007, EcoVadis rates business sustainability.
Boasting over 75,000 clients in its portfolio, it is currently the most prominent and reliable rating company in the world.
EcoVadis is committed to sustainability and CSR in both its own activities and those of the businesses requesting its rating services.
Its goal is to make sustainability an integral part of business operations by promoting transparency, employee involvement, and an ethical code of conduct.
EcoVadis is involved – through both its employees and volunteers – in international projects and initiatives designed to make a difference.
Ecopack and sustainability since 1939
Ever since its foundation, Ecopack has always worked to maintain high product quality while using materials with a low environmental impact.
For growingly better results, we constantly cooperate with research centers to develop new innovative and eco-friendly products.
Moreover, our effort goes beyond the environmental aspect: at our company, we promote ethics and workplace policies to promote the wellness and professional development of our human resources.
Speaking of which, soon the CSR Policy we have drafted will be available for anyone to read on our website!
Ecopack grabs the gold medal
With a score of 69/100, we finished in the top 5th percentile out of all companies rated by EcoVadis.
Sustainability is a growingly important topic for large companies, and we are proud to carry on our values to to trigger growth while respecting people and the environment.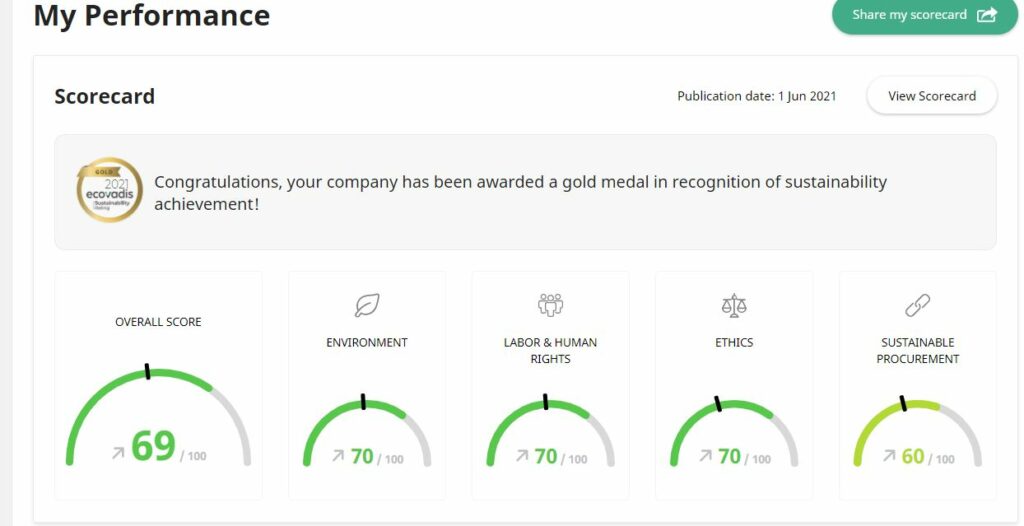 Discover the Ecopack product range.