The Ecopack compostable panettone mold is here!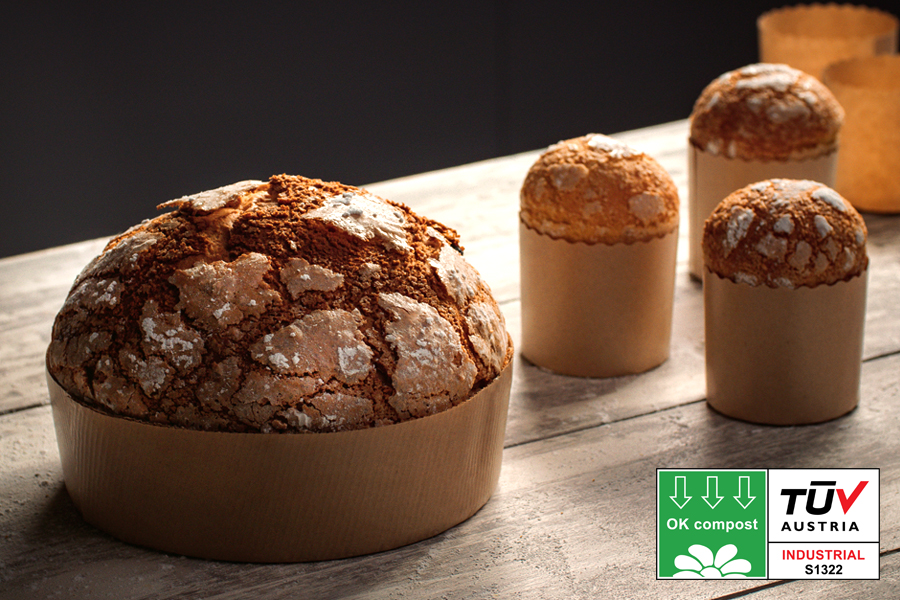 The Nature paper version of our panettone alto and basso and Easter Colomba molds is now 100% compostable.
Special news from the Ecopack world!
Our research for eco-friendly solutions never stops, and the latest news is that we turned the NATURE line into a completely natural and compostable product.
The compostable mold
Ecopack's commitment to the environment is well-known. In fact, we perform a myriad of actions every day to show how much we care for a greener world.
We are proud to present our latest achievement: the NATURE paper version mold for panettone alto and basso and colomba is now fully organic and compostable. A new step towards manufacturing molds that are not only of extremely high quality, but even have a small carbon footprint.
The TÜV label
And that's not all: our NATURE panettone molds made of natural paper will bear the TÜV Austria label; yet another quality guarantee. Indeed, the tall and short panettone molds of the NATURE line are among our products worthy of the prestigious certification to use the "OK Compost – INDUSTRIAL" label.
TÜV Austria is one of the most distinguished certification bodies in the sector. It performs audits, testing, and training of corporate managers wishing to comply with the certification rules and standards.
Being awarded a certification by this institution is a crucial step for Ecopack, which has always worked hard towards offering high product quality.
Check out the first-ever compostable Ecopack products: the NATURE paper panettone molds.