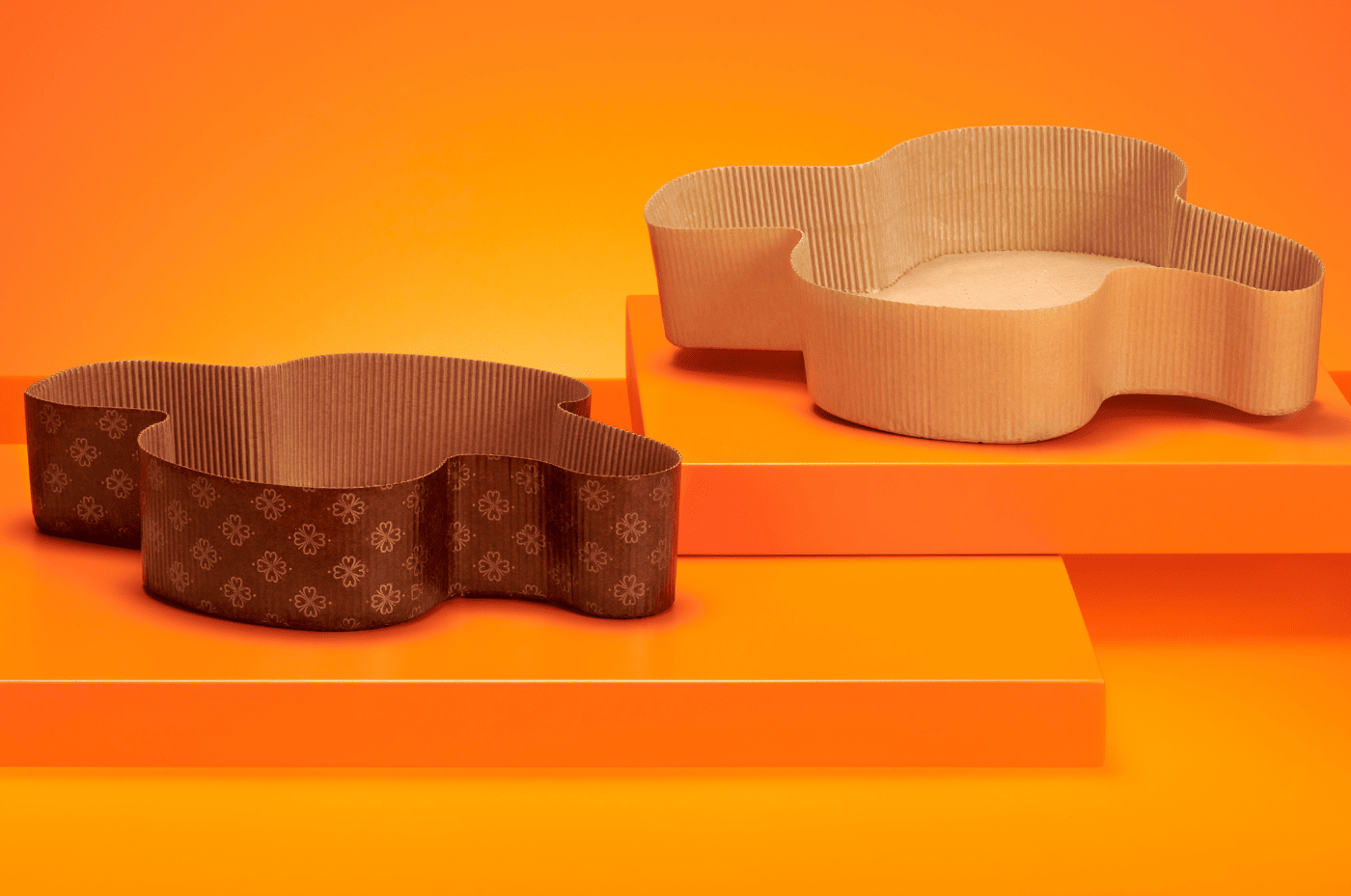 Molds for the classic Easter cake, the colomba, are available in four formats, with sizes ranging from 500 g (17.6 oz) to 1.5 kg (53 oz).
The Ecopack colomba moulds are manufactured with high-precision automatic lines, which guarantee a minimum size tolerance and make the moulds suitable for use on automatic destackers.
They are oven-safe up to 220°C (428°F) and freezer-safe.
Our colomba moulds are certified and approved for direct food contact.
They are available, upon request, in compostable paper in the natural or dark brown versions.