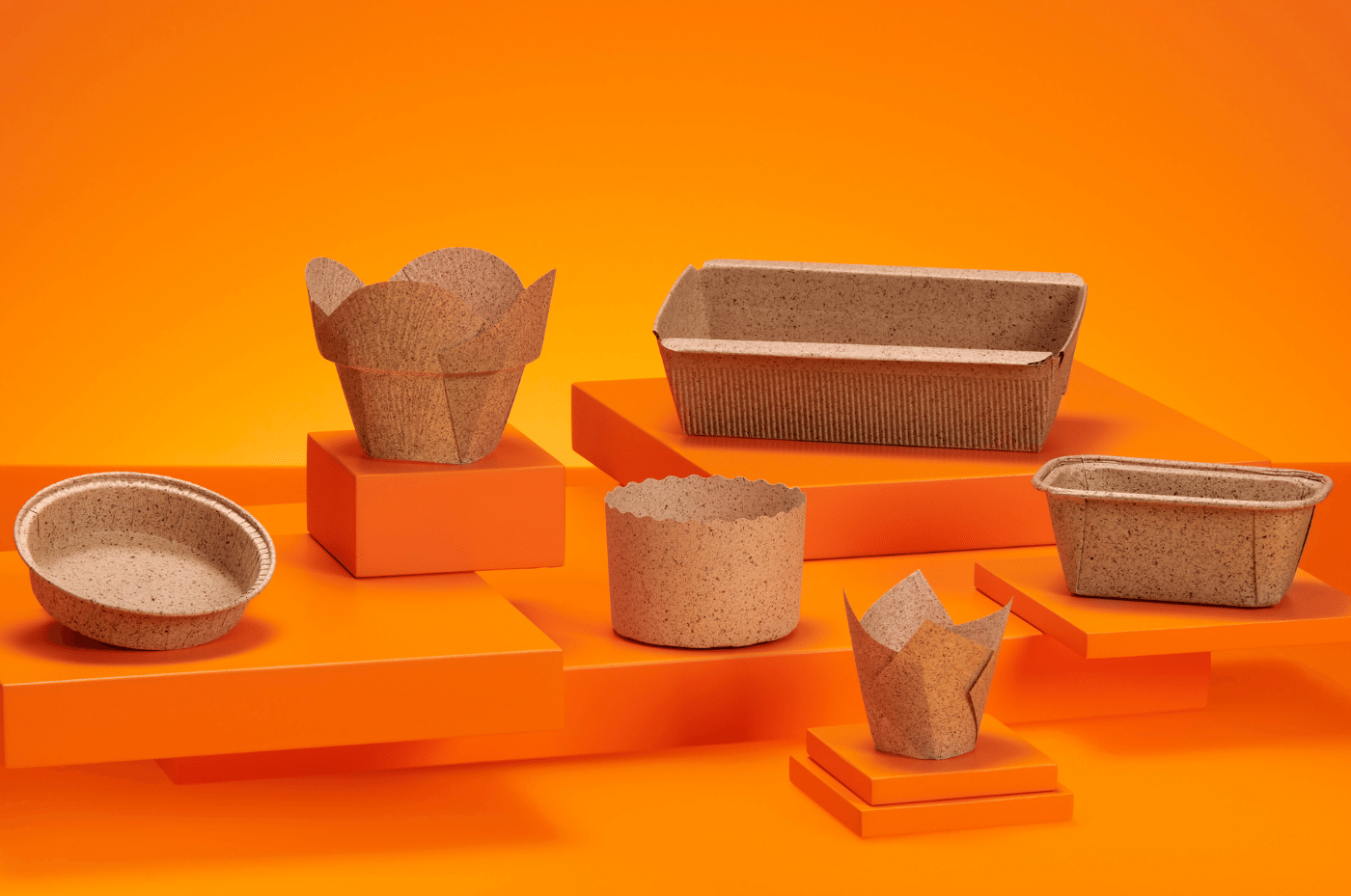 Ecopack has always been committed to develop sustainable and low-carbon footprint products. Our Cocoa PaperTM baking moulds are the perfect example of such constant research.
We use cocoa bean shells waste, recycled from the cocoa processing, to make high-quality paper with a natural texture and unique look. Cocoa PaperTM is also a perfect example of circular economy: cocoa bean shells (whose fiber boasts an OK COMPOST – HOME label) are used as secondary raw material within a manufacturing process that guarantees reduced energy and material consumption.
Cocoa paper moulds – available in various formats for different recipes such as muffins, plum cakes, and pies – maintain the same features as regular paper moulds: they are oven-safe up to 220°C (428°F), freezer-safe, and grease-proof.