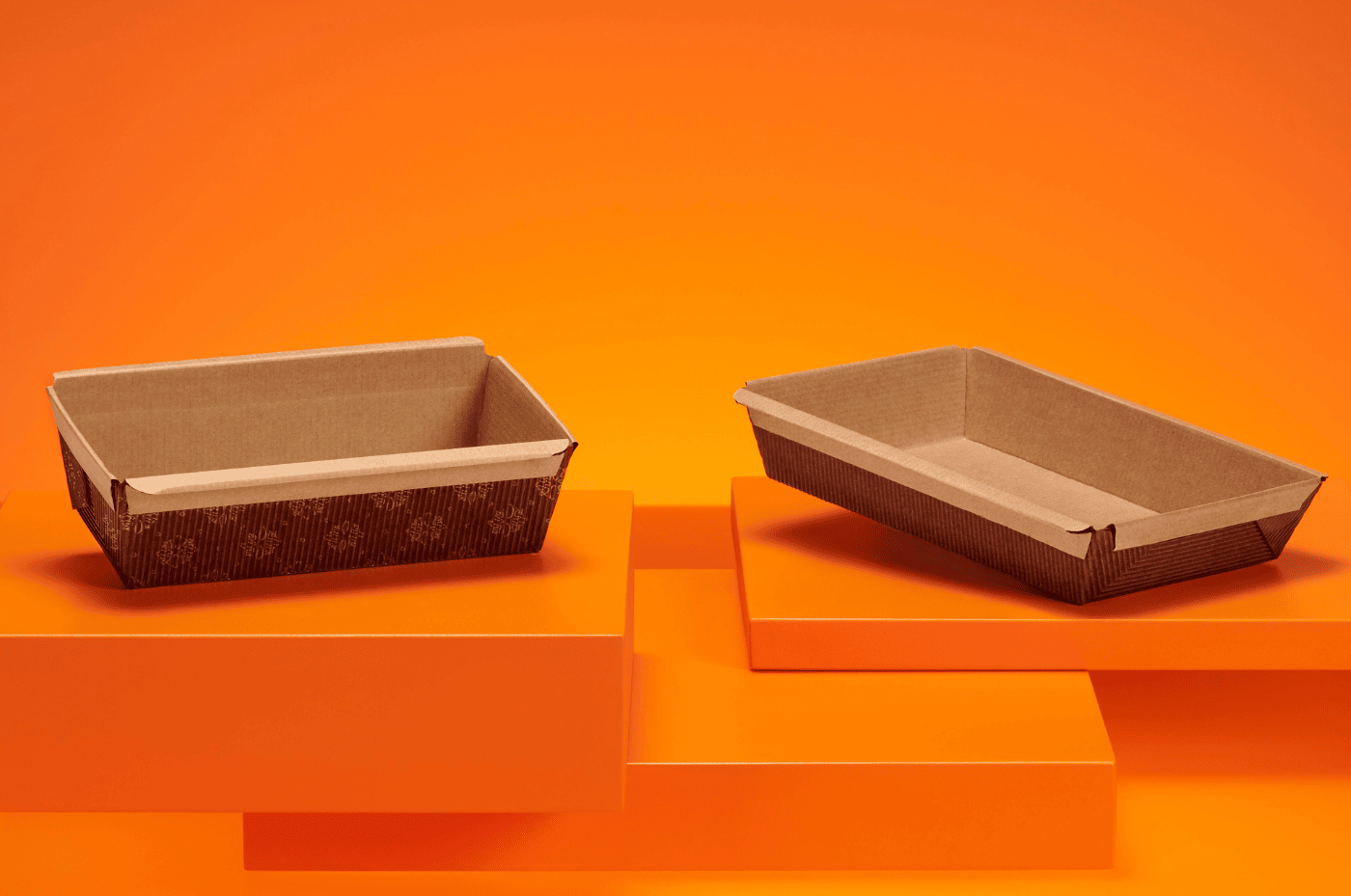 The Ecopack plum cake moulds are manufactured with high-precision automatic lines, which guarantee a minimum size tolerance and make the moulds suitable for use on automatic denesters.
They are oven-safe up to 220°C (428°F), and freezer-safe.
The plum cake moulds are certified and approved for direct food contact.
Our plum cake moulds are available in various sizes and in slip-easy version, for better product lifting. They may be used to bake both sweet and savory delights.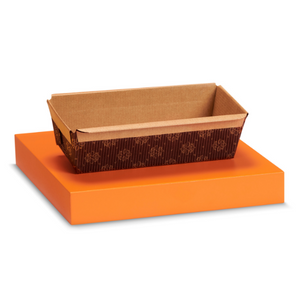 brown paper
gold flower print
147 x 65 x 47h
163 x 65 x 45h 
176 x 74 x 49h – S
200 x 65 x 44h 
224 x 70 x 62h
235 x 80 x 70h
233 x 89 x 35h
S Siliconized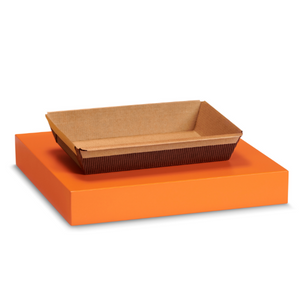 170 x 108 x 35h*
194 x 118 x 40h* 
235 x 89 x 35h
257 x 65 x 52h 
262 x 74 x 29h* – S
S  Siliconized
*Available on request