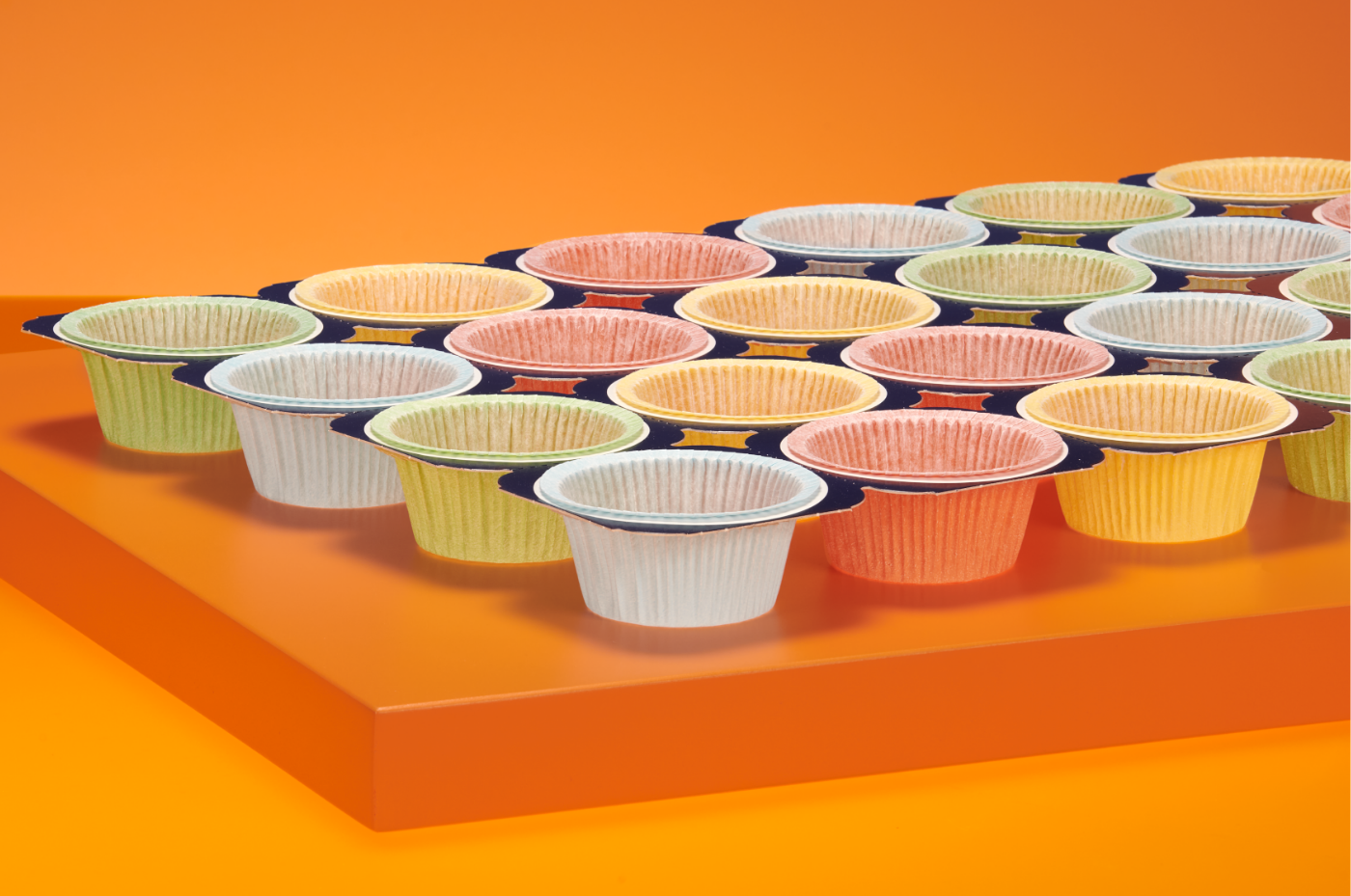 The muffin tray is a monobloc cup-and-tray solution for automatic lines. It excludes the use of metal trays, thus facilitating the production process. Muffin trays are available in 2 different formats: 50 g (1.8-oz) 24-cup, white or colored, and 100 g (3.5-oz) 24-cup.
The perforation along the edges allows users to divide the tray into smaller portions.
Ecopack also offers a support system for tulip and lotus cups: a practical double-face tray adaptable to all tulip and lotus sizes, easy to assemble, and reuse.