Our Paper Pan is grease and liquid-proof, rigid, and heat-sealable. Moreover, it is 30% lighter than the common paperboard container, which makes it an eco-friendlier choice.
The Paper Pan, available in 3 formats, is the perfect tray for deli food and, thanks to its R-PET lid, it is also suitable for delivery and takeout. It is oven-safe (max 220°C/428°F for 45-60 minutes), microwave-safe, and freezer-safe up to -18°C (-0.4°F).
It is made of FSC®-certified paper and may be recycled as paper according to UNI 11743:2019 standards. Paper Pan has also achieved a level B recyclability rating according to the Aticelca® 501 evaluation system: this means 80% of the paper from each Paper Pan may be recycled.
The Professional Line sleeves of 50 or 80 pieces with a barcode label make our Paper Pan particularly suitable for direct sale by distributors.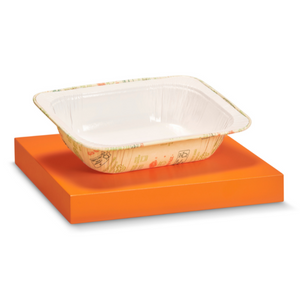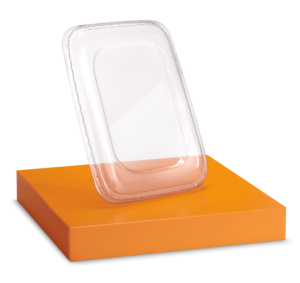 R-PET LID
available for all sizes